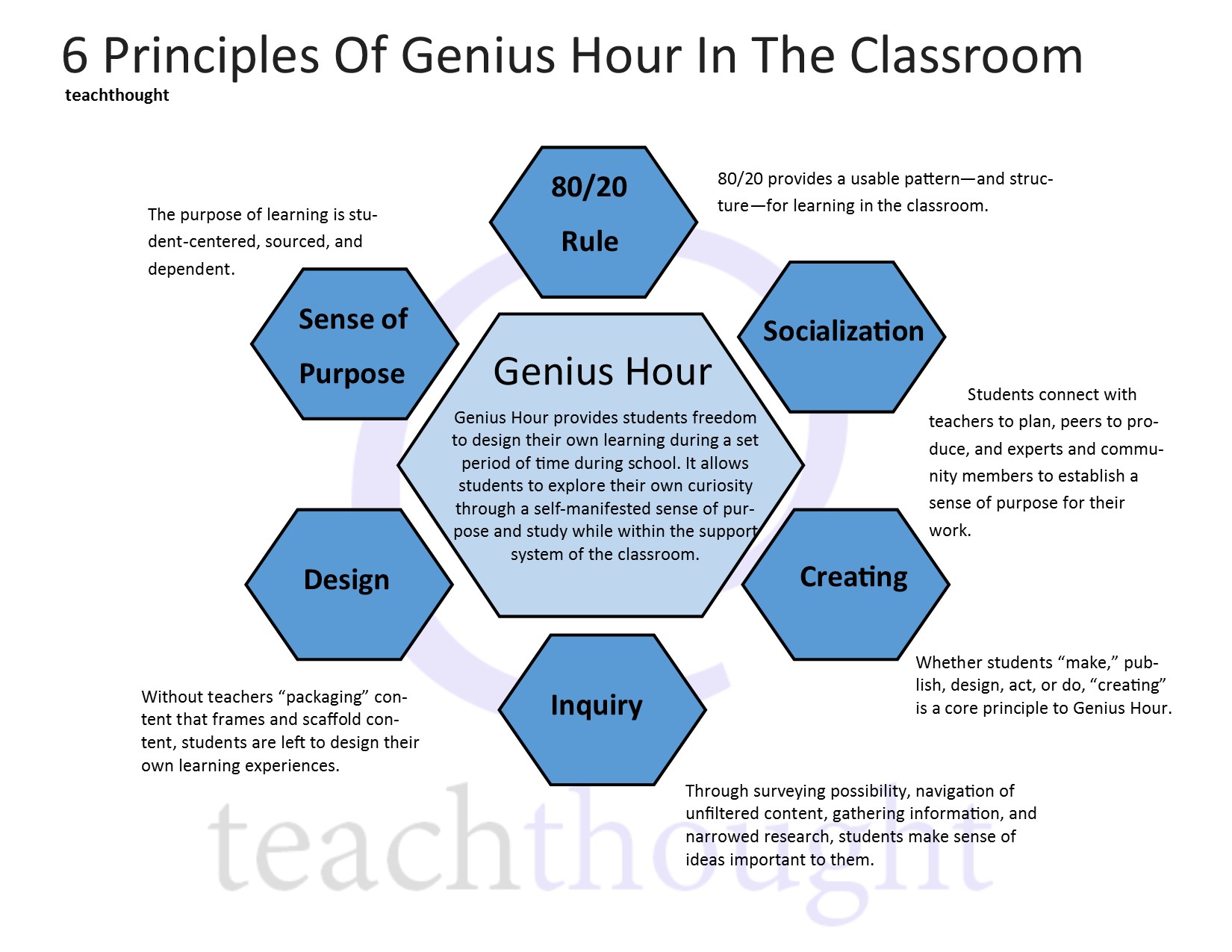 Genius Hour In The Classroom: 6 Principles Of Genius Hour
by
Terry Heick
From TeachTalk.com
Genius Hour
in the classroom
is an approach to learning built around student curiosity, self-directed learning, and passion-based work.
In traditional learning, teachers map out academic standards, and plan units and lessons based around those standards. In Genius Hour, students are in control, choosing what they study, how they study it, and what they do, produce, or create as a result. As a learning model, it promotes inquiry, research, creativity, and self-directed learning.
Genius Hour is most notably associated with Google, where employees are able to spend up to 20% of their time working on projects they're interested in and passionate about. The study and work is motivated intrinsically, not extrinsically. The big idea for Google is that employees motivated by curiosity and passion will be happier, more creative, and more productive, which will benefit the company in terms of both morale, "off-Genius" productivity, and "on-Genius" performance.
Read the rest at
TeachTalk.com